My teensy weensy flexi-8s are here! As usual, much sooner than expected! And my oh my, they are so pretty! I have never seen clear AB beads in person before, but I sense a new addiction.. I'm hypnotized by them, by how they sparkle, all the colours.. Amazing!
I've also tried out matte AB sapphire beads for the first time, because Steve said that these had more AB in them than the regular AB sapphire beads did. I quite like them. They're not as sparkly as the ones I'm used to, they're darker and more muted, but very pretty. They go really well with the gold flexi.
I had to try them on immediately, so I took down my bun and made a quick fishtail braid. I tried the Lovely Circle Stone-set Aurora Borealis flexi first, this one is size Extra Small.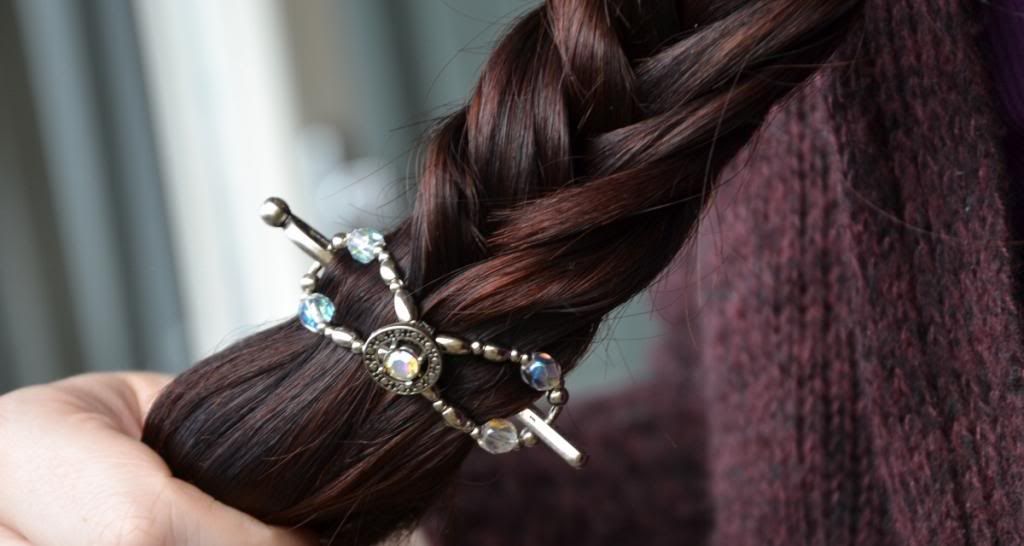 The picture doesn't do it justice at all, because it's amazingly gorgeous in real life! I'm so happy I got this one. The size is pretty perfect for securing braids.
I didn't feel like removing that one, so I put the other flexi above it. The more, the merrier! This is the Prominent Dragonfly in antiqued gold, customized with matte AB Sapphire beads. The size is small, which is also good for securing braids, though this size does tend to start sliding downwards after a while.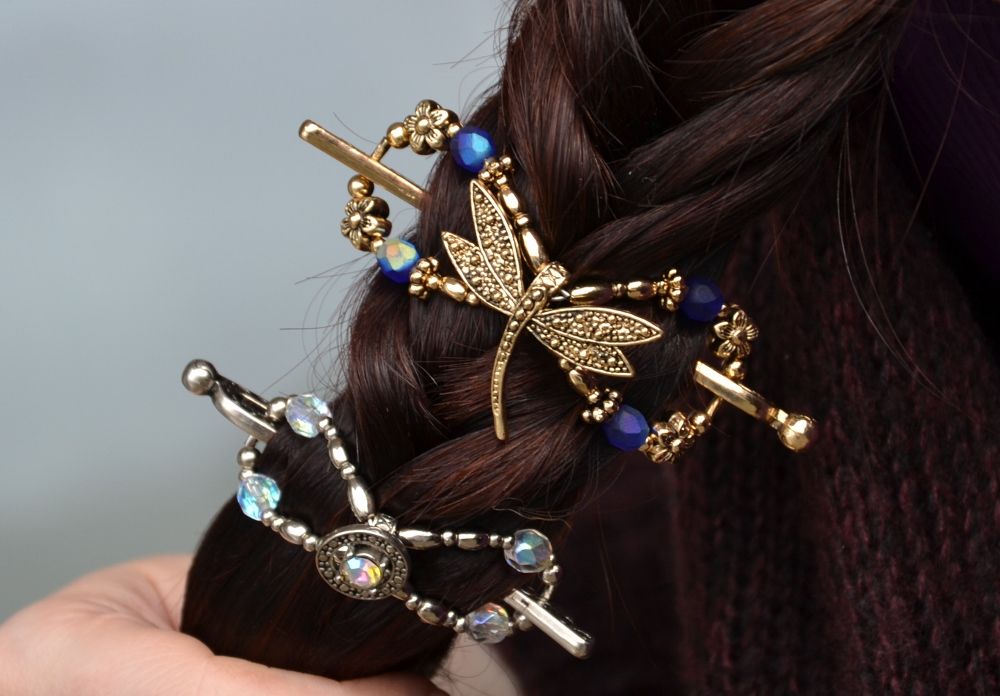 It's really weird, but.. I have a feeling that the people over at flexi8.com like me..
Maybe I'm just imagining stuff =D